Discover more from online-offline
A newsletter about technology & culture
Hey, hi, hello friends! Since we last talked, I had a birthday and ate a lot of cake. I also had a surge of creativity and bought a bunch of domains. I've done nothing in moderation—8/10 would recommend.
$HOLLA (personal token) update: The Clubhouse invite was redeemed, but I have another up for grabs. If you're new and want to earn $HOLLA to redeem the invite and other rewards, click here to learn how. If you have no idea what the ~super-exclusive~ Clubhouse app is, you can read about it in TechCrunch.
Today, I have thoughts on e-commerce. Read on to earn some $HOLLA and *in my best YouTuber voice* don't forget to subscribe.
---
The reigning king of copy and paste has done it again. Instagram (Facebook) finally copied TikTok by launching Reels and the reactions were golden—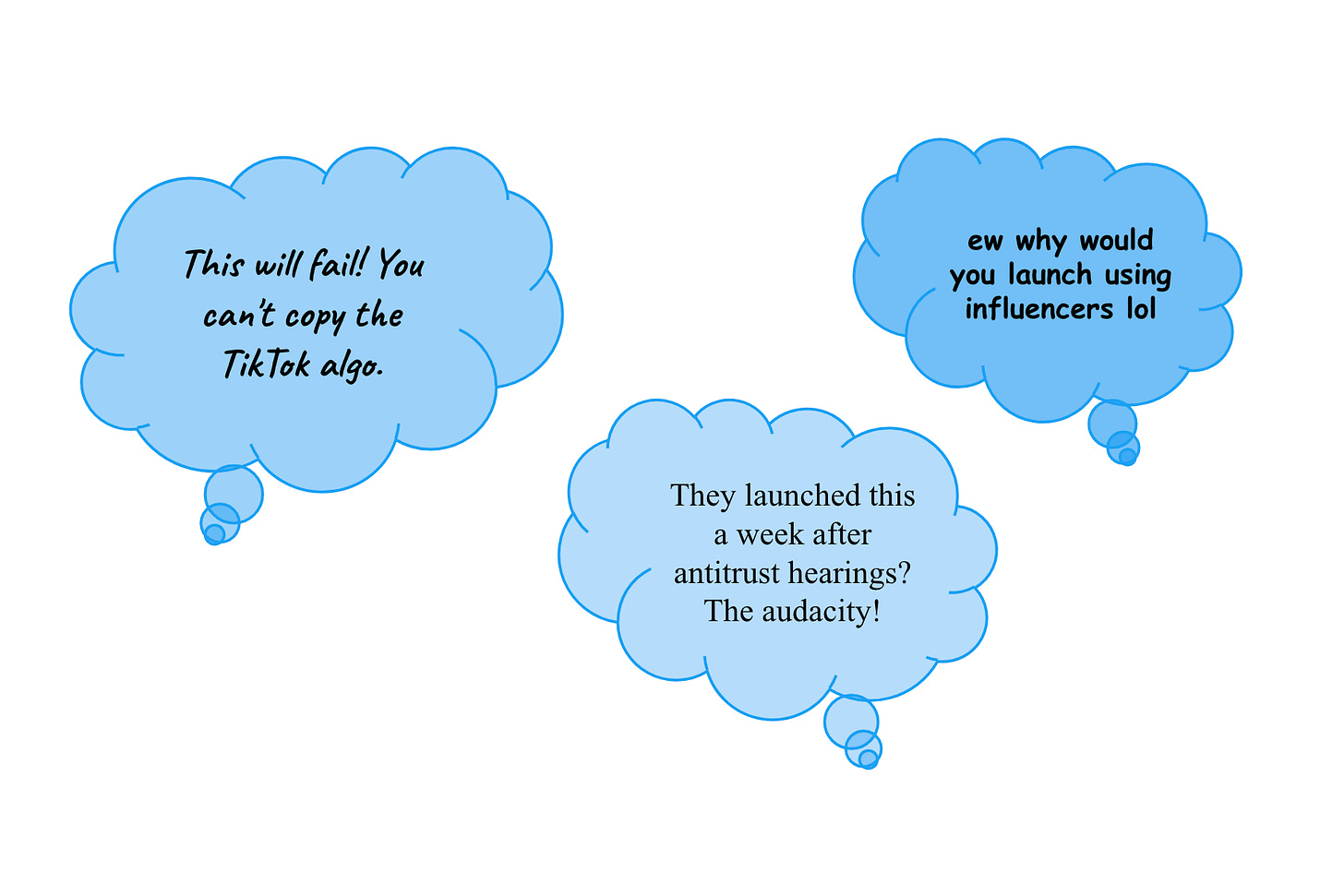 Well, I'm here to tell you ... clearly, THEY DON'T CARE.
Instagram didn't want to be the next Snapchat and it doesn't want to be the next TikTok. It wants to be much more than that.
Instagram's strength lies in its uncanny ability to target users with products they don't even know they need. The company bolsters this superpower with each product update. Instagram doesn't care about being a social innovator, it cares about money.
To make more money, Instagram needs to increase daily active users (DAU) and/or time spent on the app. Remember when Instagram launched Stories, effectively copying Snapchat? Well, in January 2019, Instagram Stories had 500 million DAU—that's almost 2x Snapchat's current 238 million DAU. Stories are expected to represent 26% of Instagram's ad revenue this year. Mission accomplished.
If Stories is doing well, why launch Reels?
Shopping's been a social experience for as long as malls have existed—hundreds of years if you count bazaars, seaport districts, and markets. To be a successful e-commerce platform, Instagram needs to evolve its social elements as culture naturally evolves. Thing is—Instagram is not the heartbeat of culture and there's a lot at stake. eMarketer estimates that Instagram will be responsible for half of Facebook's total revenue by 2022. Yet, people in the US are spending more time on TikTok (41m daily average) than Instagram (33m). To use Zuckerberg's own words—the competition had to be neutralized while adding its social dynamics to Facebook products.
Commerce, but make it social!
This isn't an Instagram profile, but the app is the perfect example of social commerce. Consumers use it to discover new brands and it's social features help brands guide potential customers from the top of the funnel to purchases. On Instagram, brands are using live shopping and building communities in creative ways. Soon, I believe we'll see a new wave of influencers that leverage their brand expertise to sell merchandise. Beyond Instagram, brands are hosting innovative digital experiences and facilitating the online shopping experience. Let's look at each of these strategies:
1. Live online shopping. Small brands have been hacking live shopping on Instagram for a while. For example, the vintage marketplace A Current Affair coordinates monthly Instagram Live popups. They set times, invite followers, and have vendors take orders via DMs; you can view the marketplace's Instagram highlights to see how well the popups work. An upcoming Instagram feature that enables live shopping will make this process seamless. Over 800M daily users participate in live product across Facebook and Instagram. This number will increase as brands begin to meet people where they are—on their phones. During the lockdown in China, the number of brands livestreaming on Taobao, an online shopping website, was up by 700% year-over-year. Instagram may come close to this level of growth given the unpredictable future of physical retail.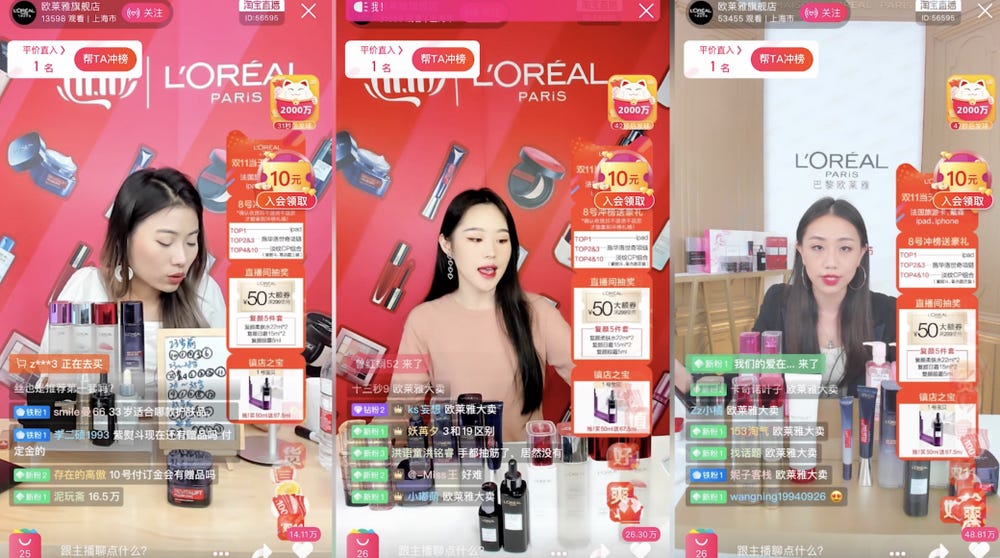 2. ~Communities~. Brands are also using the "Close Friends" Instagram feature to engage with and inform their most loyal fans of upcoming releases. Brother Vellies, a shoewear company based in Brooklyn, recently forayed into lifestyle by launching a subscription aptly titled SOMETHING SPECIAL. Once you're in the global "family," you get frequent updates via "Close Friends" and an exclusive monthly package. This is a clever and inexpensive way for brands to adapt during a time when they can't host intimate events and getaways. Brother Vellies is also meeting their audience where they spend time socially—on Instagram instead of email.
3. The next wave of influencers. I was reminded of the Avon lady as I was watching the new Instagram updates that include creator monetization for the first time. Sales associates, particularly those with domain (skincare) or brand (Chanel) expertise, are the next influencers. In a few years, we'll see a modern, online version of the Avon Lady model primarily through Instagram. If you think about it, we've seen the early stages of this with programs like Glossier Representatives and affiliate links. These two models will converge and proliferate with the shuttering of physical storefronts, creator monetization on Instagram, and increase of live/social adoption worldwide.
In China, local fashion group Peacebird grew Q1 retail sales by engaging customers through live broadcasting sessions with influencers. They attracted over one million customers. If brands operationalized a similar approach using network-driven apps like Instagram or LetsBab for example, the reach and monetization opportunities are endless. For luxury brands that want to maintain a high-touch and exclusive experience, there are personal shopper platforms like Threads Styling, which is uniquely chat-based and counts Cartier, Céline, and Hermès as partners. I'm sure more solutions will emerge. But the real, ultra-scalable solution would be Tik Tok for fashion. Recommend me clothes based on the influencer and fashion content I interact with. Boom. Done. I've solved e-commerce. You're welcome.
---
Thank you for reading so far—you've earned 100 $HOLLA (redeem
here
)! You can learn more about $HOLLA
here
and, trust me, you want in. There's still a Clubhouse invite up for grabs.
---
4. Digital experiences. Unless you've been offline a la Jared Leto, you know the long-awaited Fenty Skin launch happened a few weeks ago. The huge social media rollout was expected because Rihanna, but what really caught my attention was the launch party she hosted for her fans and customers (recapped in the Tweet below).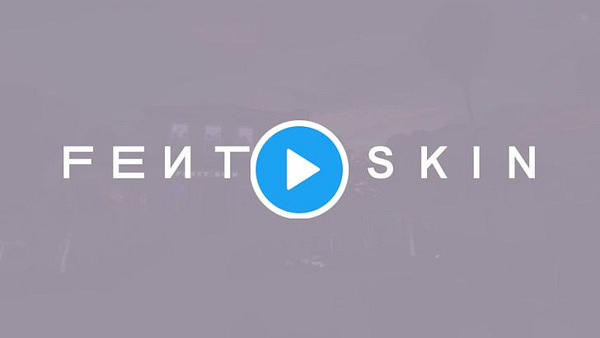 When fans entered the Fenty Skin house party, they were placed in an open entryway with options to "Hit the Bar" or go to the "Fenty Skin Spa." There was a dance floor with an actual DJ, live chats with Rihanna, and a spa to learn about the products. I've seen this technology used for online shopping, but never for a product launch party. Rihanna's mind! This further supports my thesis that video games are the future of everything (I wrote about this in my previous newsletter).
5. Facilitated online shopping. According to various studies, online cart abandonment can be as high as 80%. There are many reasons customers abandon, including shipping costs (why Amazon wins) and UI/UX. These issues can be fixed with business and design changes. Brands can also solve abandonment by allowing customers to browse and compare goods before purchasing, guiding them through the conversion funnel. HERO is a company doing just that; brands can bridge the physical retail and e-commerce experience through text messaging and video chats.
E-commerce innovation goes beyond live video and experiential. Several companies are working on AI, AR/VR, and robotics technologies for e-commerce. One that I find fascinating is Amazon's patent for a blended reality mirror that consumers could use to try on clothes at home. If this happens, I will never step foot in SoHo again.
C.R.E.A.M.
In my previous newsletter, The Devil Wears Yeezy, I identified three elements of successful fashion campaigns: engaging experiences, a business powered by memes, and creative content that aligns with the brand. I mentioned Telfar as a young brand that's mastering all three elements and we've seen how true that is. In the last three weeks, Telfar had four drops sell out within minutes. The brand subsequently trended on Twitter thanks to bots and memes. Here's my favorite, created by the brand:

This right here is the beautiful sight of social and e-commerce converging, and we love to see it.
Simply put, luxury and fast fashion will rely even less on brick & mortar distribution as they master the aforementioned three elements of campaigns AND guide consumers from discovery to purchase. Whether it's building a community like Brother Vellies, creating experiences like Fenty Skin, or using live shopping like A Current Affair, brands need to understand their customers' social dynamics and tap into them.
Long after COVID, I expect (and deserve) more online experiences crafted meticulously for an engaging customer journey for me and my friends. I also expect memes.
---
Thank you for reading (un)real. If you enjoy reading this newsletter, share it with your friends and get 100 $HOLLA when they subscribe.